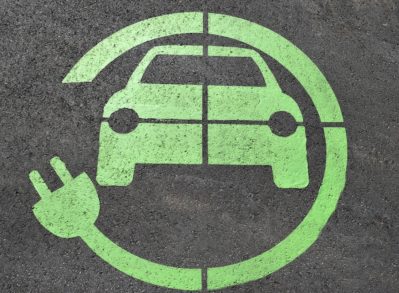 There are daily headlines about the innovations transforming mobility around the world. Most of the stories connect to the industry acronym CASE, which refers to Connected, Autonomous, Shared, and Electric vehicles.
Changes in how people and goods are transported have often fueled eras of economic dynamism as places of employment and housing shift, products and services find new markets, new businesses come into existence, and the freedom to move shifts (and sometimes breaks) the routines of daily life. At the 150th anniversary of the Intercontinental Railroad in the U.S., and nearly 100 years after the dominant design of the current internal-combustion-engine automobile was established (in the mid-1920s, after a period of technological ferment), mobility is on the verge of what Toyota CEO Akio Toyota called a "once-in-a-century transformation."
Mack Institute's Program on Vehicle and Mobility Innovation (PVMI) is dedicated to exploring that transformation, from Waymo's launch of its "robotaxi" service near Phoenix to the U.S. Postal Service's recent test of driverless trucks between two Southwest distribution centers. Alongside this experimentation — and equally worthy of attention — are organizational and strategic moves, most notably acquisitions (such as Intel buying camera-and-sensor pioneer Mobileye), alliances (GM's tie-up with Honda, Ford's with Volkswagen, Toyota's with Uber, and Waymo's with Fiat Chrysler and Jaguar), and IPOs (Lyft and Uber both went public in 2019) as firms seek knowledge partners, scale, capital, and complementary assets.
Studying the current era of mobility transformation requires innovative methodologies.
"It's difficult to do rigorous, data-driven research on something that hasn't happened yet," says PVMI Director John Paul MacDuffie, a professor in Wharton's Management Department. MacDuffie and his colleagues in PVMI's global network of researchers have decided instead to seek insight from convening workshops and conferences that bring scholars and practitioners together — to discuss and make sense of the many technical and strategic changes affecting mobility now.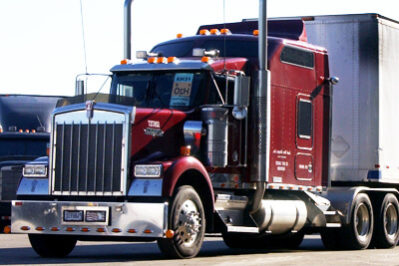 Over the past two years, PVMI has organized three international events on varied themes. In May 2017, there was the two-day "Connected Truck, Connected Car" conference at Wharton, featuring an early presentation of the framework for "Connected Strategies" by Mack Institute Co-directors Nicolaj Siggelkow and Christian Terwiesch (now a book) and a glimpse into the just-launched business models at Peloton Trucking (tech-facilitated platooning of trucks for aerodynamic improvements and fuel savings) and Uber Freight (app-based brokering to bring customers and drivers together).
In November 2017, the "Mobility Ecosystems" conference at London Business School, co-hosted by Wharton alum Michael Jacobides at LBS's Institute of Innovation and Entrepreneurship, featured presentations from IBM, Siemens, and Bosch. Company representatives spoke about their efforts to help cities redesign their mobility systems. Executives from Ford, Toyota, and Daimler described their strategies for shifting toward CASE mobility without weakening their primary business of making and selling vehicles. London Transport gripped the audience with its presentation. The government transport authority was then in the midst of its ban of Uber and its rethinking of policy governing the influx of new mobility services (bikes, scooters, food delivery) congesting city streets and sidewalks. Perspectives from venture capitalists, auto industry financial analysts, transportation policy think tanks, and startups combining blockchain and mobility innovations helped bring the concept of "mobility ecosystem" into sharper focus.
"It's difficult to do rigorous, data-driven research on something that hasn't happened yet." – PVMI Director John Paul MacDuffie
Most recently, in November 2018, PVMI teamed up with the University of Tokyo's Manufacturing Management Research Center (MMRC) for a conference on "The New Mobility" for over 100 of MMRC's member company executives. PVMI Director MacDuffie and MMRC Director Takahiro Fujimoto first met as doctoral students in Cambridge, Massachusetts (MacDuffie at MIT, Fujimoto at Harvard) 30 years ago and have worked together as research colleagues ever since. They are currently studying the rise of "low sky" firms that help bridge the knowledge and implementation gap between "high sky" digital tech firms and "ground" firms dealing with the physical realities of vehicles. Automobiles are, in their words, "fast-moving heavy dangerous objects operating in public space" and hence of high concern to societies all over the world.
The first half of this Tokyo event was devoted to presentations by PVMI-affiliated researchers from the U.S., France, England, and Japan, who offered ideas about the "big research questions" PVMI should address, plus frameworks for understanding the evolving structure of the mobility sector, and reports on what is learned from studying the rise of "electromobility" in Europe that can now be applied to the rise of autonomous vehicles.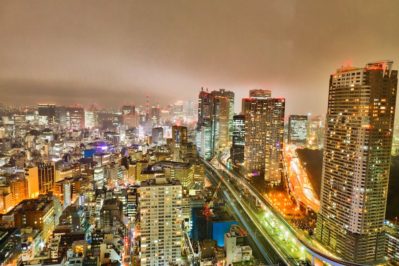 The second half was presentations from various players in the mobility ecosystem of East Asia. Speakers highlighted the innovations unfolding in Singapore where Grab has outcompeted Uber and the city government is supporting the test of robotaxis. The pilot is run by MIT startup nuTonomy (now owned by Aptiv, the former Delphi spun off from GM) in collaboration with Renault and Mitsubishi. In addition, Daimler and Bosch are piloting mobility services, and TADA is bringing a blockchain-based approach to its ride-hailing startup.
Convening PVMI events is just one activity keeping Director MacDuffie busy. In 2018, he helped to organize a major conference on the trucking industry at Penn's Engineering School; co-authored a report on the employment and skill consequences of autonomous vehicles (both cars and trucks) for Washington, D.C., think tank SAFE (Securing America's Future Energy); wrote a policy brief on autonomous vehicles for the Wharton Public Policy Initiative; attended Department of Transportation meetings for input into DOT's Mobility 3.0 blueprint for government policy on autonomous vehicles; gave a "Joe Talk" on mobility disruptions at Wharton's alumni gathering in Tokyo and again in Wharton's Webinar Series; and spoke to members of Wharton's MBA Future Mobility Club as well as advising numerous students on their mobility-related projects and job searches.
Upcoming PVMI events in 2019-20 will include a research workshop in Paris with PVMI affiliate Christophe Midler, a professor at Ecole Polytechnique; a conference on the convergence of the automotive and IT sectors at National Cheng Kung University (NCKU) in Taiwan; and a co-hosted gathering with Europe-based automotive research network GERPISA to be held in Detroit on the occasion of the 2020 Detroit auto show.
"The automotive industry has long been global and the innovations transforming mobility are certainly not confined to the U.S., despite how much we hear about a small number of highly covered tech firms arising out of Silicon Valley," MacDuffie says. "PVMI's global reach and willingness to engage with a wide variety of perspectives from mobility ecosystem players positions it well to contribute research-based insight and policy guidance to those players in real time — as the sector's transformation unfolds."