PVMI's strength lies in the expertise and diverse viewpoints of its international network of scholars.
The faculty and doctoral students affiliated with PVMI conduct research at leading universities around the world, including:
Babson College
Bocconi University
Brigham Young University
Cambridge University
Carnegie Mellon University
Case Western Reserve University
Catholic University of Korea
Columbia University
Ècole Polytechnique
Erasmus University Rotterdam
Massachusetts Institute of Technology
Oxford University
Seoul National University
Singapore University of Technology and Design
Swiss Institute of Technology
Tokyo University
Tsinghua University
University of Pittsburgh
University of Toronto
University of Venice
The Wharton School of the University of Pennsylvania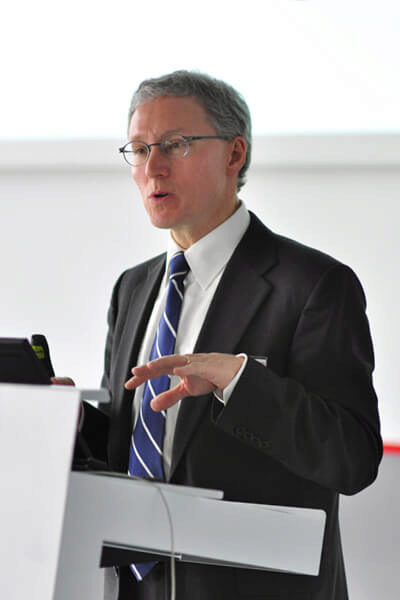 Professor John Paul MacDuffie of Wharton's Management Department is the director of PVMI. Professor MacDuffie's affiliation with IMVP began with his doctoral studies at MIT, where his research with John Krafcik on the determinants of high-performance manufacturing provided global benchmarking evidence of the competitive advantages of lean production. His research addresses the integration of social and technical systems within lean production; the contribution of human resource/work practices to achieving dynamic performance improvements; collaborative problem-solving between automakers and suppliers to improve quality and reliability; modularity initiatives and their consequences for product and organizational architecture; and the central role of automakers as system integrators and the impact on industry structure and competitiveness.
To launch the new PVMI, Professor MacDuffie is supported by PVMI administrative director Rachel Szkaradnik and works closely with the Mack Institute administrative staff, executive director, and Co-directors.