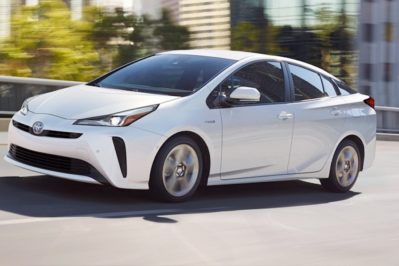 In April, Toyota announced it would offer free licenses to nearly 24,000 of its patents on electric and hybrid vehicle technology. The company will also offer fee-based support to other car manufacturers that use Toyota's technologies.
The company may be looking to stay competitive with a focus on fuel-cell platforms amid the rise of makers of all-battery-powered vehicles such as Tesla.
PVMI Director John Paul MacDuffie thinks the licensing offer is a way for Toyota to monetize its technology further and maintain dominance in hybrids. MacDuffie and Michael Lenox, business professor, associate dean and chief strategy officer at the University of Virginia's Darden School of Business, appeared recently on Knowledge@Wharton to discuss the news (listen to episode at top). "Toyota thinks fuel cells are the more promising future technology, and hybrids are the transitional technology," MacDuffie said.
That doesn't mean Toyota isn't also preparing for a world shifting to full battery-electric vehicles. "I'm pretty confident that Toyota's knowledge of this technology is deep enough that they can bring electric vehicles to market as quickly as they want to," MacDuffie said.