Mack Institute Fall Conference 2013
Organized by Saikat Chaudhuri and John Paul MacDuffie
The Wharton School
Innovative technologies or companies often challenge very established companies and supply chains, potentially altering who controls the generation, management, and retention of value. When disruptive technologies converge with modular products that can be readily disaggregated, such as the personal computer, the result is often that value migrates away from vertically integrated firms to new entrants that control key components. But this is not always the case—particularly not when such technologies enter tightly integrated systems.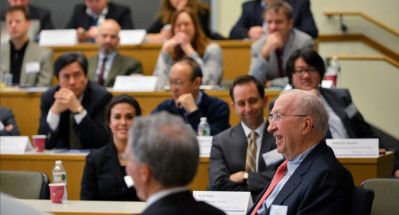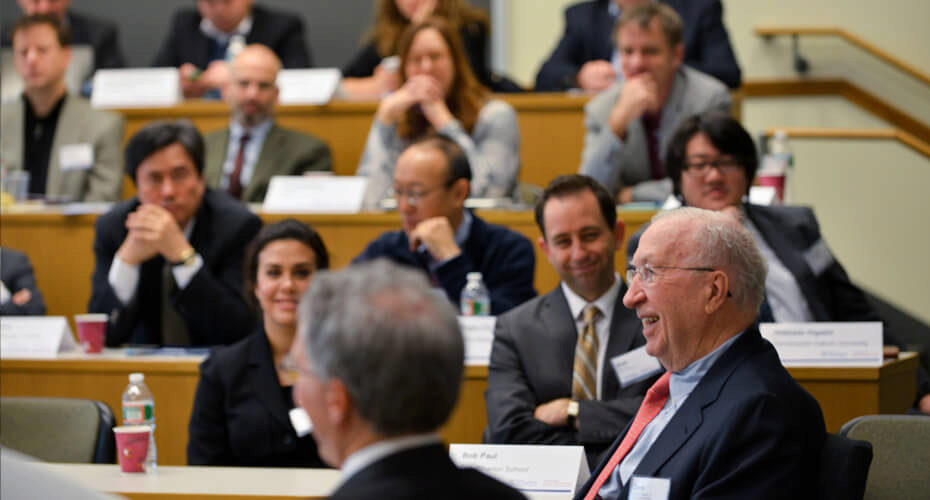 In fact, in such cases, disruption can actually bolster established firms that effectively integrate the whole system, rather than transferring profits and value to new entrants who focus on innovating one part of the system. But how can firms ensure that value and profits do not migrate away from them? How can they deal with the challenge of incorporating innovations while preserving the coherence of bundled products and services? And how can they retain a central role in the key areas of system integration, quality certification, brand deepening, and control of access to customers? In the automotive industry, for example, established carmakers have been able to maintain their share of overall industry value amid much outsourcing and technological change, despite predictions that power would shift to suppliers. Meanwhile, new providers of disruptive technologies to the auto industry, such as Microsoft or Google, often face barriers due to automakers' protective control of the design process. This same scenario often plays out in other settings where new technologies drive convergence across very different industries.
The Mack Institute's 2013 Fall Conference explored the theme of disruptive technologies and value migration. The conference featured the Institute's new Program on Vehicle and Mobility Innovation (PVMI). Researchers from PVMI's international network, executives and industry experts, and Mack Institute core faculty drew on their experience and research in diverse industry settings to extract lessons for value capture during periods of technology-triggered uncertainty.
Agenda
9–9:15 a.m.
WELCOME
Professor Saikat Chaudhuri, Executive Director, Mack Institute; Adjunct Associate Professor of Management, The Wharton School
9:15–9:30 a.m.
INTRODUCTION – When Disruptive Technologies Meet Integrated Systems
Professor John Paul MacDuffie, Director, Program on Vehicle and Mobility Innovation (PVMI); Associate Professor of Management, The Wharton School
9:30–10:30 a.m.
KEYNOTE
J.David Power III, Founder, J.D. Power and Associates
10:30–10:45 a.m.
BREAK
10:45–11:45 a.m.
PANEL – When Clockspeeds Collide: Integrating IT into New Vehicles
Takeshi Mitamura, General Manager, Mobility and Service Laboratory, Nissan Research Center
Takeshi Yamaguchi, Vice President, Nissan Technical Center North America (NTCNA)
11:45 a.m.–1 p.m.
LUNCH AND BREAKOUT SESSION
1:45–2:45 p.m.
PANEL – The Future of Energy Systems: When Bottom-Up Innovations Meet Integrated Infrastructure
Ralph Masiello, Senior VP – DEKA Inc.; NAS Committee on "Barriers to EV Deployment"
Nazeer Bhore, Senior Scientific Advisor, Fuels, Lubes and Specialties Breakthrough Program Lead, ExxonMobil Research and Engineering
2:45–3 p.m.
BREAK
3–4 p.m.
PANEL – Disrupting Your Business Model (Before Someone Else Does)
Kevin McDunn, Senior Director of Software Product Management at Motorola, a Google company
Scott A. Gaines, Vice President, Strategic Initiatives, Hertz
4–4:15 p.m.
CLOSING REMARKS
John Paul MacDuffie and Saikat Chaudhuri