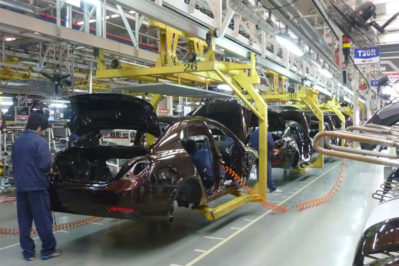 Efforts to roll back U.S. fuel efficiency standards could erode the auto industry's last decade of progress, warns PVMI member Susan Helper. In an opinion piece for the Brookings Institute, Helper and coauthors Jason Miller and Mark Muro write that a single, progressively more stringent national standard has been instrumental to the industry's recovery following the 2008 financial crisis.
The U.S. auto supply chain employs around 1.5 million people directly, the authors write, with around one-fourth of U.S. manufacturing jobs strongly linked to the industry. They attribute this vibrant job growth to ambitious fuel efficiency standards that promote investment in new technologies and create demand for new components. "A single set of fuel economy regulations with a long-term horizon helped provide the clarity needed to promote investment and innovation amongst suppliers," they write.
"At a time when new automobile technologies hold remarkable promise, we need to decide whether the United States will aggressively compete to lead innovation in auto technologies that in turn will spill over into other industries," the piece concludes. Read the full blog post here.