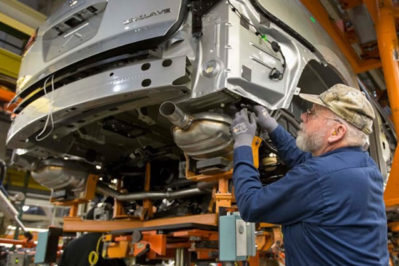 The decision by General Motors to close five North American plants and discontinue six car models comes as little surprise, says PVMI director John Paul MacDuffie. It's a predictable response to shifting consumer demand away from sedans and increased prices on steel and aluminum imports. The facilities had already been scaling back the number of shifts for some time. "These assembly plants are huge and very capital-intensive," MacDuffie explained in an interview on Knowledge@Wharton radio. "To run them at much less than capacity can be a money-losing venture, and so with no sign of demand for the cars made in these plants turning up, I expected some kind of action."
Although undeniably painful for the communities affected by the closures, MacDuffie expects that the move will help GM maintain the agility needed to remain robust into the future. He hopes to see the automaker focus more of its energies on the trends that will shape the future of driving: electric vehicles, autonomous vehicles, and ridesharing. "Incumbent automakers have to run their legacy businesses in ways that allow them to invest in these new technologies, new business models, and all the disruptive changes coming to mobility," he said.
Listen to the interview above, or read the full article here.