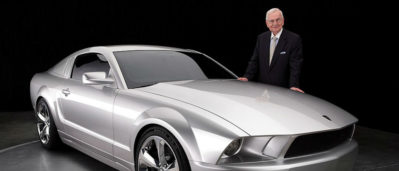 Legendary auto executive Lee Iacocca, known for a mastery of sales and the Ford Mustang, died in July at age 94. During his career, he saved Chrysler from near bankruptcy in 1979 and was early to recognize a market for second cars for U.S. families.
According to John Paul MacDuffie, director of the Program on Vehicle and Mobility Innovation, Iacocca had "amazing skills as an executive."
MacDuffie, along with Yale's Jeffrey Sonnenfeld, discussed Iacocca's auto industry legacy on the Knowledge@Wharton radio show on SiriusXM. They covered how Iacocca secured federal government support for Chrysler's recovery, worked to diversify the company, and more.