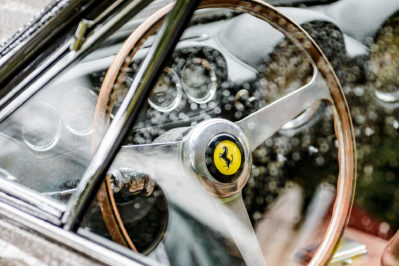 Despite being "one of the best-known and secretive companies in the world," Ferrari recently issued a rare invitation to PVMI member and Harvard Business School Professor Stefan Thomke to study its inner workings. In an HBS case study, Thomke has now articulated the elements that make up what he terms "The Ferrari Way": a careful balance of pleasure, performance, and style.
In practice, Ferrari's approach has meant focusing on some features at the expense of others. As other sports car manufacturers work to create the most lightweight car possible, for example, Ferrari might add a "few extra pounds because the leather feels different," says Thomke. For the car's exterior, Ferrari went with a widened wheelbase that slightly sacrifices performance for the sake of style. In addition, they "go crazy trying to make a turbo engine sound good," Thomke says. "Most manufacturers wouldn't bother. It's too much effort to find that perfect compromise."
Unlike some competitors that have increased production to meet market demand, Ferrari has intentionally limited production. This strategy of "deprivation marketing," coupled with its focus on core elements rather than following industry trends, has contributed to their 46 percent increase in profits last year, says Thomke.